Kyoto Machiya Machizukuri Fund
We need your help to preserve Kyoto's traditional townscape for future generations.
Issue
How can we preserve Japan's traditional townscape?
"Kyoto Machiya (Kyo-Machiya)" are Japan's traditional wooden houses built in ancient cities like Kyoto that allow both "living space" and "working space" to coexist. In Kyoto, many people still live and work in these Machiya.
However, it is very costly to maintain these old buildings. Expensive inheritance tax and repair costs have created a situation where it is incredibly difficult to pass on a Kyo-machiya, and currently 2 Kyo-Machiya are lost every day. Apart from the deterioration of the unique scenery that has become a symbol of the Ancient City of Kyoto and the loss of its historical buildings, the distinct "way of life" that is part of the Kyo-Machiya may be lost forever alongside the buildings themselves.
In response to this, our fund utilizes "subsidies for restoration fees" of Kyo-Machiya to help their owners and residents restore their Kyoto Machiya and turn them into "public spaces" that can be passed on to future generations.
Interesting Features of the Kyo-Machiya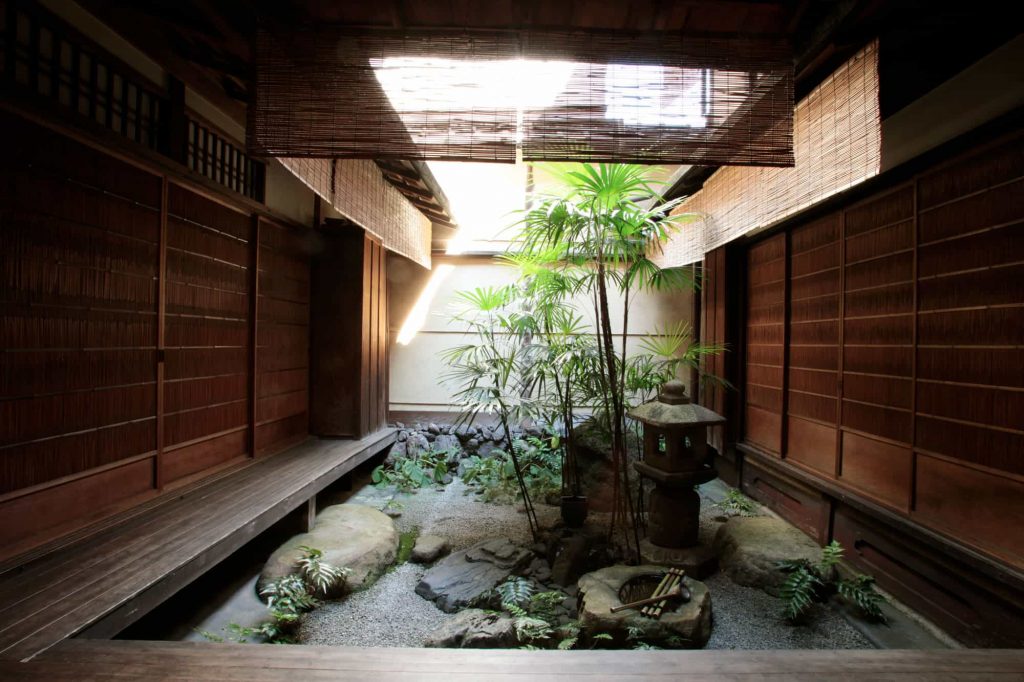 1. Living in harmony with nature in an urban setting
In Kyoto, buildings and green spaces are combined to ensure good ventilation and natural lighting while also enabling high density housing. Kyo-Machiya incorporates a back garden or courtyard into the living space to allow inhabitants to feel closer to nature while utilizing natural building materials like wood and earthen walls to enrich the lifestyle of the residents even in an urban setting. Additionally, having a space for seasonal decorations and flowering plants adds seasonal and festive vibes to the residence.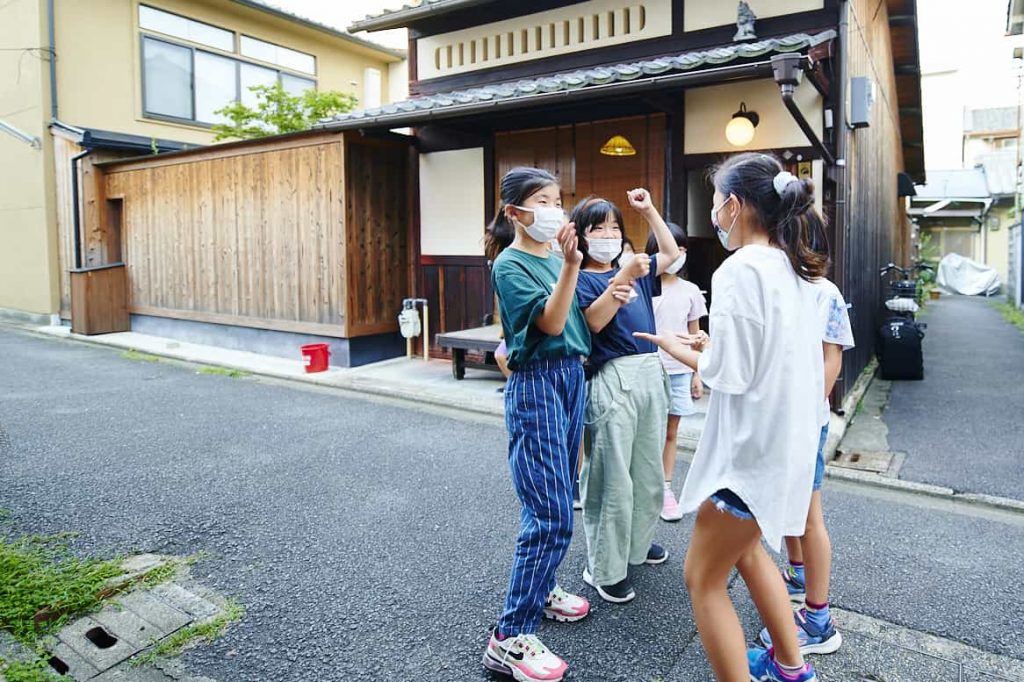 2. Strong neighborhood relations
Kyoto is divided into very small neighborhoods. Each neighborhood is made up of the houses along one or both sides of a street. The closeness of the homes and the relatively small size of each neighborhood create an intimate sense of community. Often many of the Machiya in a neighborhood are involved in the same business and this increases the level of closeness among the residents of the neighborhood. Nishijin textile production area is one of the typical examples. People in the area developed highly sophisticated manufacturing techniques which incorporates the entire neighborhood. The streets and narrow lanes between the houses served as a safe playing area for local children, where the neighborhood as a whole would supervise them.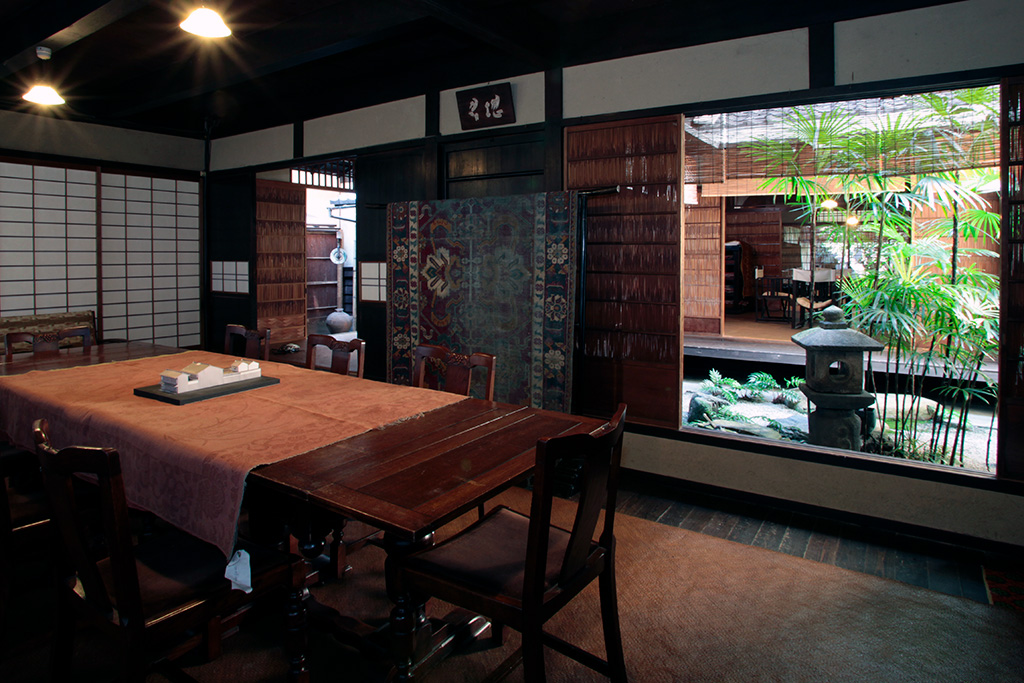 3. Coexistence of work and living spaces
The city residents of the early modern period were mostly either traders or artisans and the Kyo-Machiya were built in a way that allowed them to both run a business or craft goods and reside inside a single building. The front of the house is called "Misenoma", which is divided from the private areas by a private entrance that separates the living spaces and work spaces while allowing them to co-exist.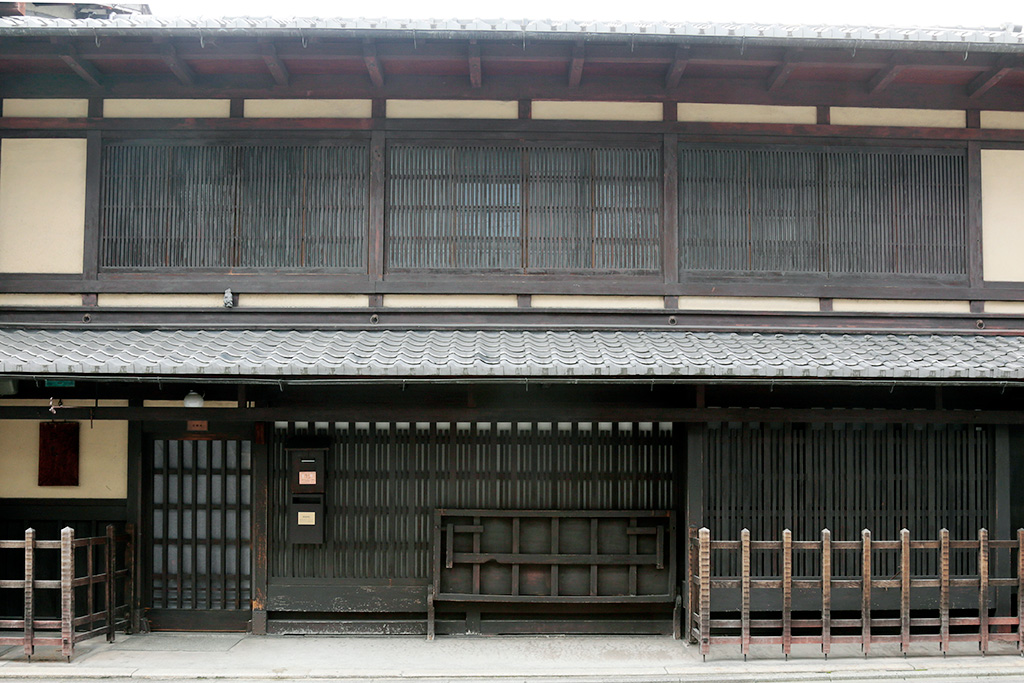 4. The beautiful and unique architectural design of Kyo-Machiya
In addition to the well-thought-out and practical floor plan, the fine work of the meticulous builders who gave the Kyo-Machiya their beautiful facade that looks distinctly unique across the different seasons is also worthy of high praise. Furthermore, due to the unique look of the Kyo-Machiya facade, they form the familiar, recognizable Kyoto townscape when the rows of houses are preserved.
Call for Donations: Your donations will be directly used for the preservation costs of Kyo-Machiya.
Our fund is highly specialized for preservation, including securing restoration subsidies through our work with the "Kyo-Machiya as the Base for Community Development" and "Creating Historical streetscapes by unifying multiple buildings" projects. A portion of your donation (10–15%) will be used for the fund's operational costs while the rest will be fully used as capital to fund the preservation of Kyo-Machiya, with restoration fees being the main expenditure. As your donation to our fund will be viewed as a donation to a Non-Profit Organization, you may also be entitled to a tax deduction depending on the tax system where you are a tax resident.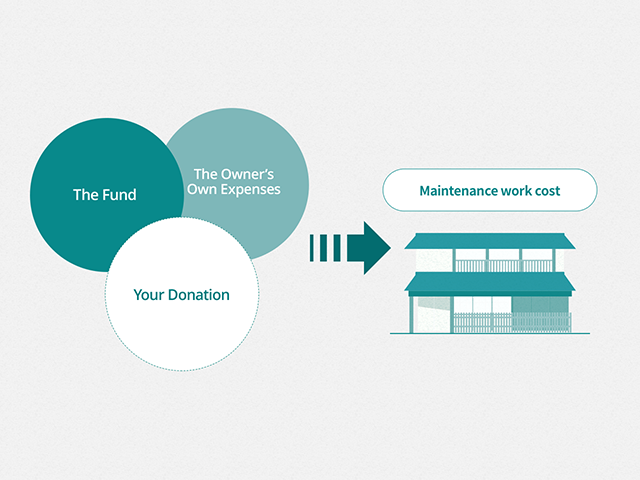 Donor Testimonies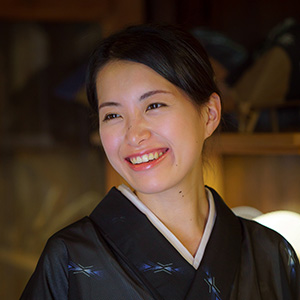 Maintaining and utilizing traditional Kyo-machiya takes tremendous effort. As an owner of Kyo-machiya myself, I would like to show my deepest respect to those who are determined to preserve and utilize Machiya. I am supporting Kyoto Machiya Machizukuri Fund's initiatives to protect the townscape of Kyoto, one of the few remaining culturally significant cities in the world. As citizens of Kyoto, let's preserve and pass on the traditions that live on as Machiya and within them to the younger generation.
Rie Onishi (Vice-landlady, Onishi Tsune Shoten)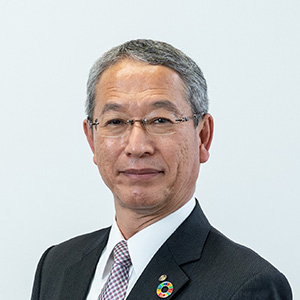 The people of Kyoto are very open-minded towards diversity and different cultures. They are continually incorporate new elements and flexibly change along with the times, and I think that is very attractive. Instead of just preserving the old houses, they transform them to match the new lifestyle. Additionally, they change the cityscape so that people who come from outside can feel safe and comfortable. I believe that will contribute to revitalizing the local communities.
Shigeo Saito (Chairman, Nissin Electric Group Foundation for Social Contribution)
Donations to Kyoto Machiya Machizukuri Fund are tax-deductible. As a way of giving back business profits to the community, I donated to them because of their clear mission and initiatives of "preserving Kyo-Machiya for the younger generations". I hope more people will appreciate the Kyo-Machiya for its "sentimental value" instead of just "practical values" such as energy efficiency that people look for in modern houses.
Kohei Nishimura (Chairman of the Board, Hachise Co. Ltd.)
Donor Perks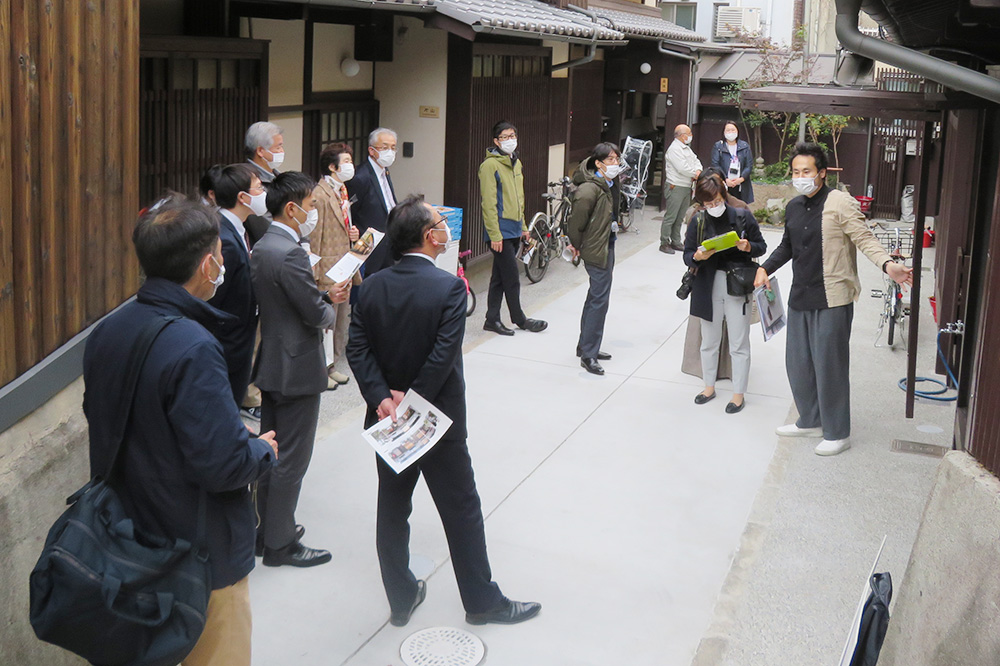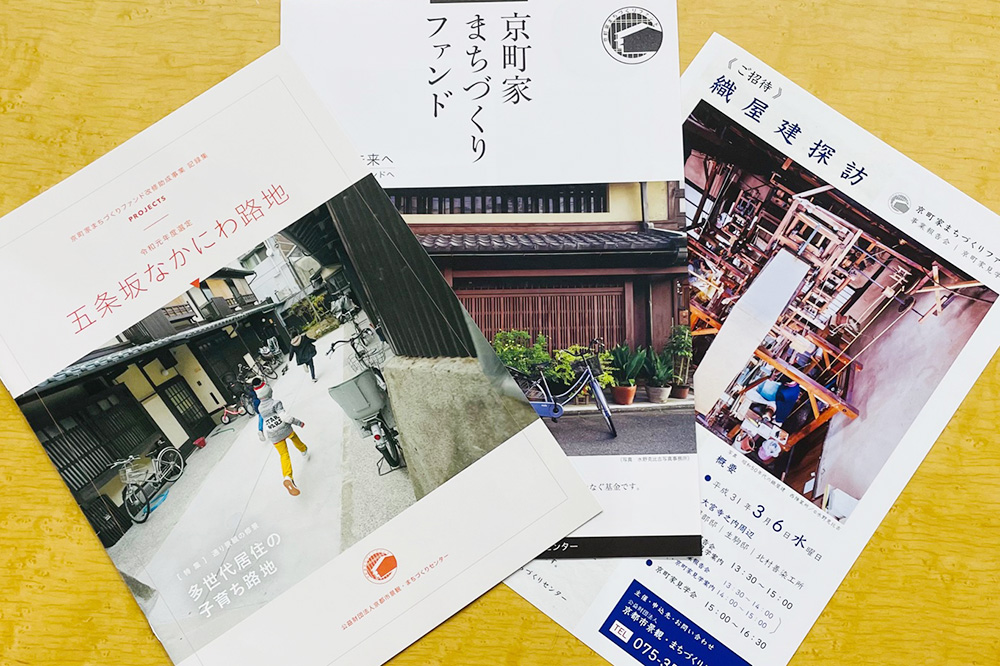 *Your name will be displayed on our website and more.
Donation Type & Method
We accept donations to our fund at our office (cash only), via a dedicated bank transfer slip, and credit card payments through the payment service "Congrant".
Monthly Donations (Fixed Amount)
If you would like to support us on an ongoing basis as a monthly supporter, please choose this payment method.
One time only donation
---
Kyoto Machiya Machizukuri Fund Details
Fund Profile
Founded: 2005
Total Capital when Established: 150,000,000 yen
Governing Body
Kyoto Center for Community Collaboration (KCCC)
KCCC is a Non-Profit Public Interest Incorporated Foundation established in 1997 and is 100% funded by Kyoto city to support community development by the citizens. The center promotes city creation through partnerships with citizens, companies and public administrative organizations to preserve and recreate the beautiful scenery of Kyoto as well as the formation of sophisticated living environments.
83-1 Umeminato-cho, Nishi Kiyamachi-dori, Kaminokuchi agaru, Shimogyo-ku, Kyoto
600-8127, Japan
Tel: +81(0)75-354-8701
Fax: +81(0)75-354-8704
E-mail: Contact form